This issue is a little different than my previous issues. There's no technical portion, it's all purely about the fun of sports. It's been a rough few weeks at work, and so I wanted to focus on something a little more fun & light-hearted. I hope you enjoy it!
---
On Thursday, May 12th, the NFL released the game schedules for each team. This was the first look for fans to see what competition lay ahead for their teams in the upcoming season, and it provided each team's social media groups a chance to have a little fun.
Each year when the schedule is released, some teams like to dive right in, display it, and commentate how they think their team will do. Other teams though, want to go the extra mile to entertain their fans by making funny, over-the-top videos that showcase their teams, players, cities, and upcoming schedules.
I had off on Friday, so I spent the day compiling a spreadsheet of each team and their schedule reveals and put a very basic ranking to them to see who had the best, and who had the most "Eh".
I'll embed some of these videos and link to the rest so as to not destroy whatever email client you are reading this in.
This is not the most scientific ranking by any standards, and everything boils down ultimately to my opinions, so don't be mad if I unfairly put your team at the top/bottom. Just have fun and enjoy the process.
Didn't Bother with a Reveal
The following teams didn't bother putting out a "fun" release video. Most had podcasts or commentary about the schedules, but those aren't fun!...so I didn't include them.
Baltimore Ravens
Cleveland Browns
Miami Dolphins
Pittsburgh Steelers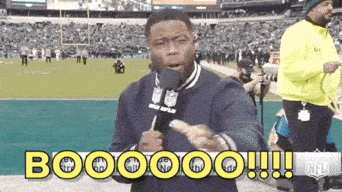 ---
Meh Reveals
Diving right into teams that bothered to have some fun with the schedule reveals, we start with those who tried to make it exciting but may have missed the mark. While I will be highlighting more below, please feel free to click on the team name links to view the videos of these teams in the bullet-point list(s).
---
Middle-of-the-Field Reveals
Houston Texans - Logo Tracings
The Texans learned from the mid-2000s Disney Channel stars and had their star players attempt to free-hand draw their opponent's logos for each week. It was pretty entertaining to watch just how bad their drawings could be, but I also can't judge too harshly; my team's quarterback thought this was a good drawing of our logo.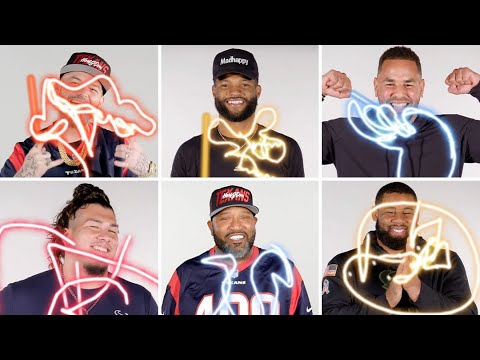 New York Giants - Eli Manning TOP SECRET
Alright, who doesn't like Eli Manning poking some fun at himself? The video shows Eli talking through how he has given himself the TOP SECRET mission to design the Giants' 2022 schedule, and he discusses all of the strategies he has employed to do so. It's pretty funny, and it ends with the Giants' new head coach Brain Daboll giving the schedule to Eli, to Eli's disappointment...Almost as much disappointment as when I learned the Bills gave up Brian Daboll to the Giants this offseason. 😔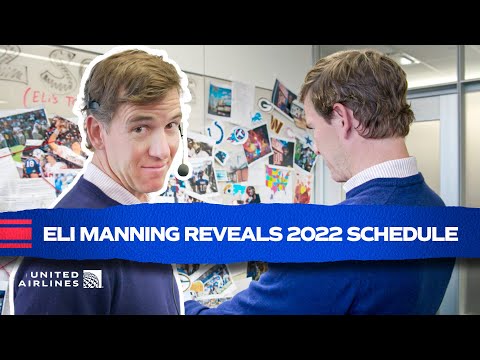 ---
Quality but Not Quite There
Washington Commanders - The team put their players in a "rage room" with baseball bats, sledgehammers, and objects depicting their opponents. What results is 3 minutes of chaos and destruction for some good fun.
Green Bay Packers - They went old school bar-cade, creating a seemingly real retro golf game that you might find at an arcade or bar. It features the players as the golfers, and each hole/shot represents the opponent they are facing for the week. It's pretty well done & high quality, but it's in this section purely for lacking some "entertainment" value.
Buffalo Bills - Pure Chaos
The Buffalo Bills chose chaos for their schedule reveal. I'm not sure how else to describe it. I knew it would be weird when the video started with Dawson Knox dipping Wings in some bleu cheese before gripping it by the end with the bleu cheese. Quarterback Josh Allen ultimately ties it together by saying, "What does this all mean? Absolutely nothing", and I loved it. Go Bills.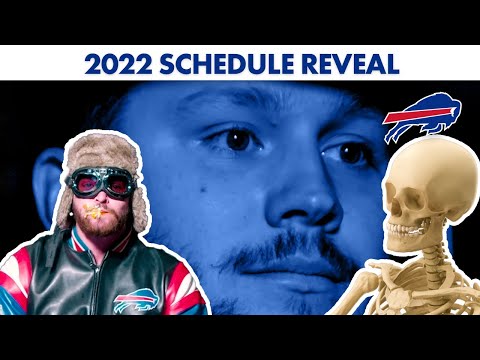 Detroit Lions - Special Training
Ahh, if only the Detroit Lions could play football as well as their social media team could make videos like this. The video features Dale Brown of Detroit Urban Survival Training and many Detroit Lions players showing the viewer how to handle encounters with the upcoming opponents; all of who were wearing poorly-yet-wonderfully made costumes. I definitely enjoyed watching this - Best of luck to our Lake Erie sister team.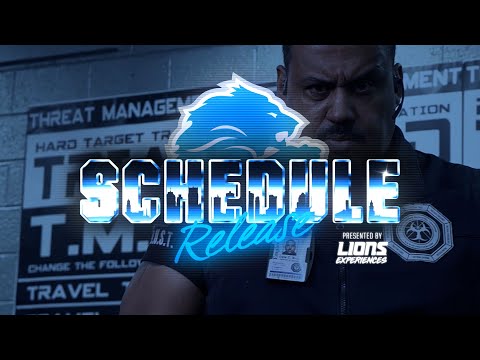 Dallas Cowboys - Stephen A Smith
The Cowboys are finally highly ranked in an NFL category for once, but sadly it's for my bad takes on what constitutes a good schedule reveal video. Their video is based on notable radio & TV announcer Stephen A. Smith discussing the Cowboys team. It then includes cameos from Cowboys players, owner Jerry Jones, and more before finally cutting to an edited version of Smith's speech that leaves him confused because it's cut to make the Cowboys sound better than they are. This is fitting for a team that always gets talked up more than they deserve.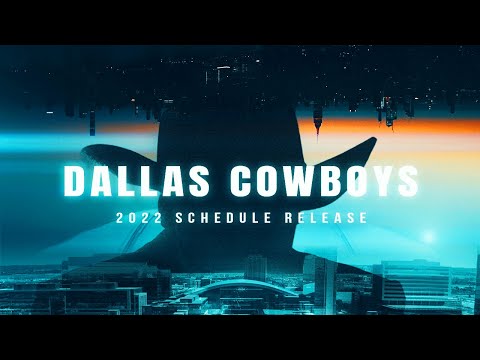 ---
Cremé of the Crop
Finally, let's talk about the big dogs, the best of the best. These videos are all pretty great, in my opinion, but a few definitely reign supreme.
Denver Broncos - The New Intern
While it almost seems unreal that Seattle traded away their MVP-level quarterback Russell Wilson, it at least allowed the Denver Broncos to create a fun schedule reveal video. In it, Wilson is the new summer intern under the existing intern, none other than Peyton Manning. The video is full of quirks, jokes, and Office-like moments that make it enjoyable to watch. Of course, it also helps that Peyton Manning is a fun guy to root for, so anything involving him instantly goes up a rank or two in the poll.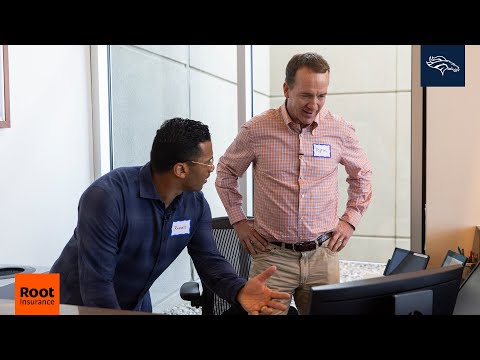 Arizona Cardinals - Kids Name Teams
In the same way adding Peyton Manning makes the video more likely to succeed, adding kids doing funny things makes it more likely to go viral, and the Cardinals know this. So their video introduces one of their social media team members asking kids to name the team's different opponents given only the logo, and the kids give back their gut-instinct answers for gut-wrenching laughter. Names like "The Kitty Kitty Kitty Kitty Catties" for the Panthers, "Sea Chickens" for the Seahawks, and "The John Cenas" for the New England Patriots make this 3-minute video a nice fun break from reality.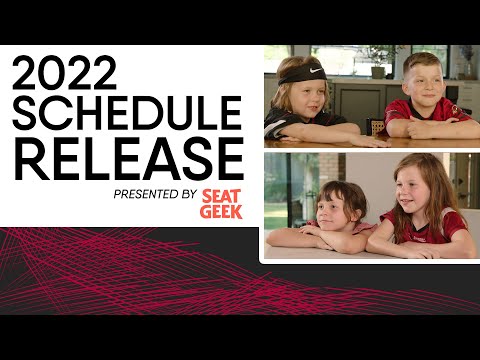 New York Jets - Out of Context
The New York Jets drafted well for the field, but they must have drafted their PR & social media teams just as well because this video is a blast to watch. It takes out-of-context phrases said by players during previous games and over-dubs them into wacky situations involving their opponents. It's an amusing & entertaining few minutes where you forget all of the past woes of the Jets team themselves.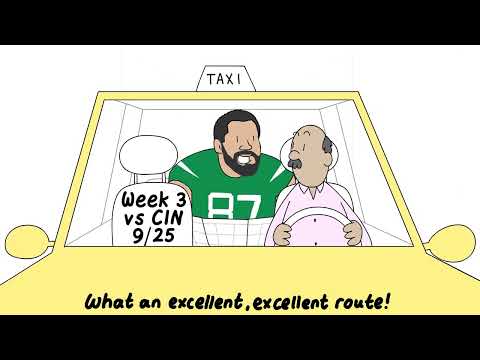 Los Angeles Chargers
Alright, this is it; the top of the top. Whoever made this video for the LA Chargers deserves a raise because their Anime intro featuring the Chargers players, coaching staff, and opponents is second to none for quality, design, and music choices. I felt like I was watching any other anime, and I was blown away at how catchy this tune was.
I'm excited to see if this energy lives up for the season opener against the Buffalo Bills on September 8th.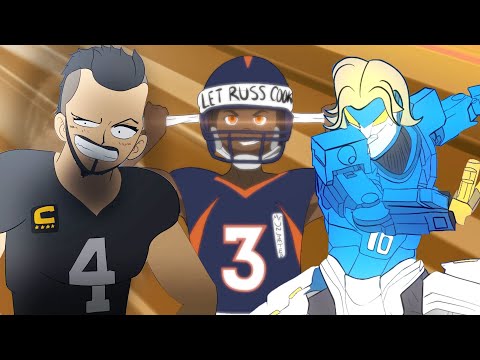 ---
Well, that's it! That's all the reveal videos. I hope you enjoyed watching them as much as I did, and I hope you agree with at least most of my picks. If you feel like I did a team dirty or ranked another too high, please don't hesitate to reach out to me on Twitter.
Take care, everyone, AND GO BILLS!